About Ashlin Trains Railroad Miniatures
Thank you for your interest in Ashlin Trains Railroad Miniatures. We have been in business since 1996 and our mission is to provide the best quality HO, N and Z scale products for your model train layout. We manufacture easy to assemble Helix kits for HO, N and Z scales as well as manufacture many unique detail accessories to bring your layout to life. We are constantly adding new items so please come back regularly.
If you have any questions, comments or concerns please feel free to contact us at:
Ashlin Designs, Inc dba Ashlin Designs Railroad Miniatures
3378 South 3690 West
West Valley, Utah 84120
Phone us Toll Free at 1-855-435-4948
rodneyt@ashlintrains.com
His Spirit Carries On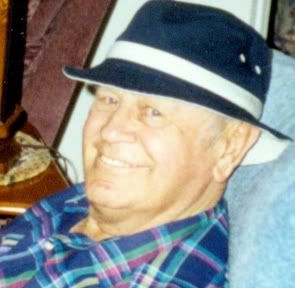 In Loving Memory
Ronald A Timms
1925 - 2001
As a child my grandfather introduced me to model railroading with my first N Scale train set. Since then I have been an avid modeler. As an engineer and fine craftsman along with his love for model railroading he has helped inspire some of the kits we produce today including our unique Helix Elevation System. His spirit carries on and is with me to this day. Thank you for all that you have given, your inspiration has helped make Ashlin Designs, Inc the company it is today.