Helix Elevation Kit - N Scale - #2015 *** FREE U.S. Shipping ***
Helix Elevation Kit - N Scale - #2015 *** FREE U.S. Shipping ***
Product Description
Kit# 2015 ~ N Scale Helix Elevation
All Kits Now Use 1/4" MDF Board (Some pictures may show plywood)

*** FREE U.S. Shipping ***

Kit Features & Specifications
Inside Track Radius - 15''
Outside Track Radius - 16.5''
Overall Dimensions - 36'' Wide, 15'' Tall
New Kato Super-Elevated Double Track Curves 16-3/8'' - 15''
These are a perfect match to this N Scale Helix kit.
Kato item #'s 20-181 Super-Elevated Curves and 20-182 Easement Curves.
This kit will take 26 packs of the #20-181 track and 1 pack of the #20-182 track.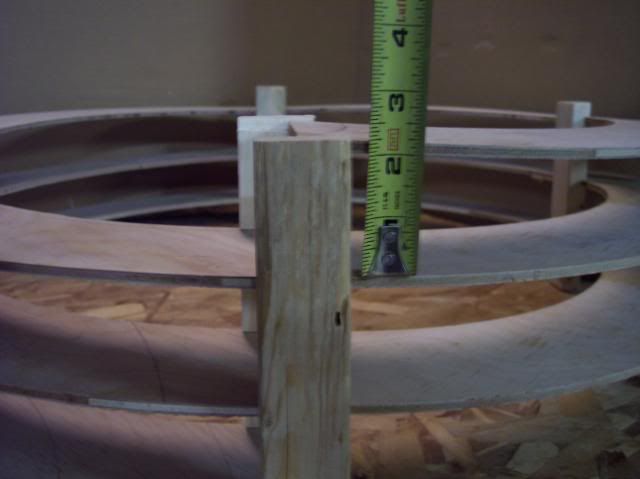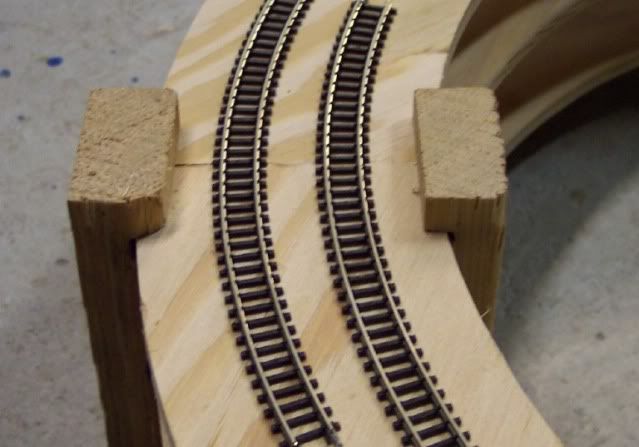 Taking Your Trains Upward



A Helix is used for moving your trains to a higher elevation in a smaller space. The use of a Helix in Model Railroading is not new, it has been used by modelers in their layouts for years. Ashlin Designs has just brought the ability to add one to a layout without the headache and hassle of building one from scratch on your own. This could save the modeler tons of time.
These are "all wood" kits and can be built in a clockwise or counter clockwise rotation.
Kit includes: Curved Pieces, Support Legs and Assembly Instructions
The Possibilities Are Endless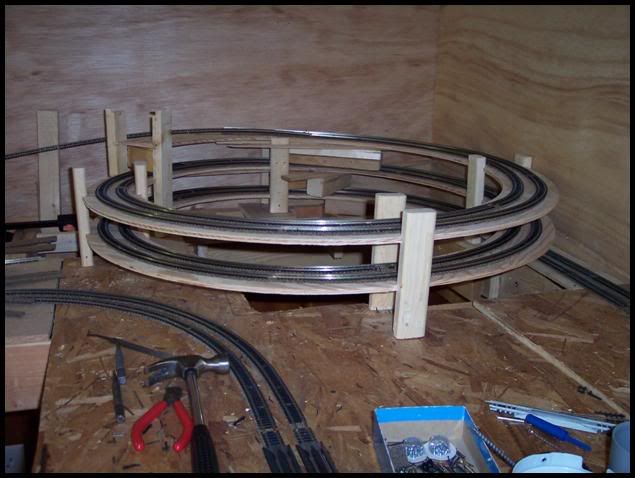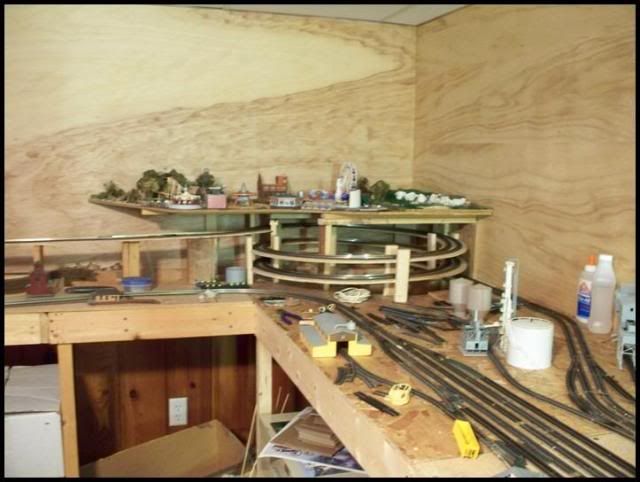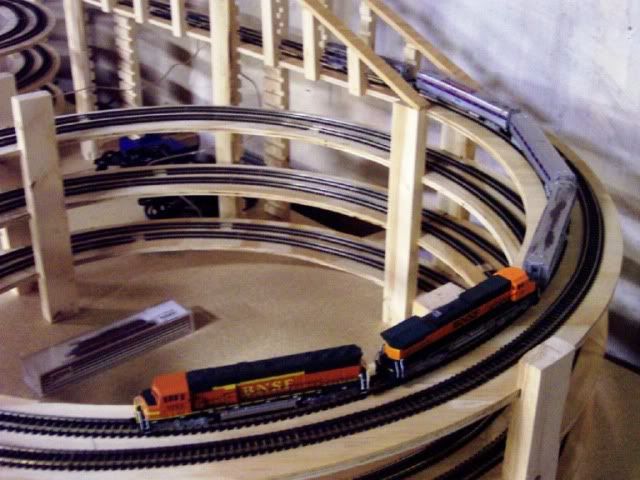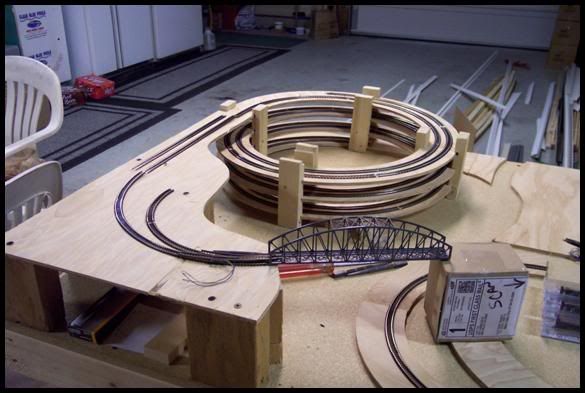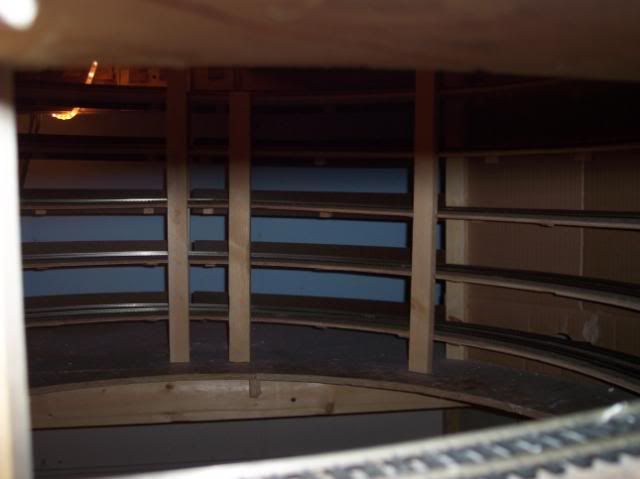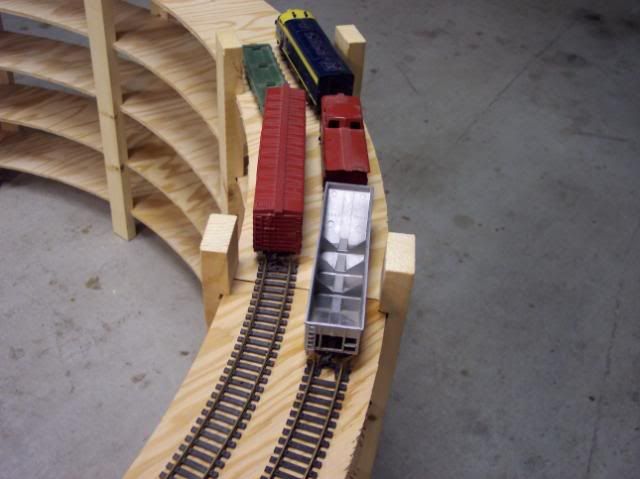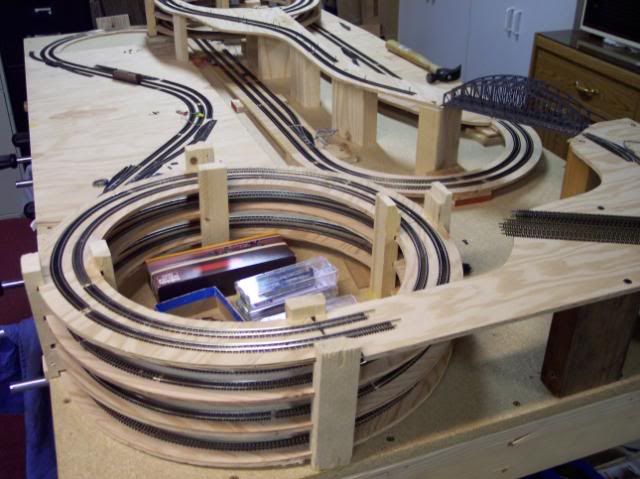 Find Similar Products by Category
Customers also viewed